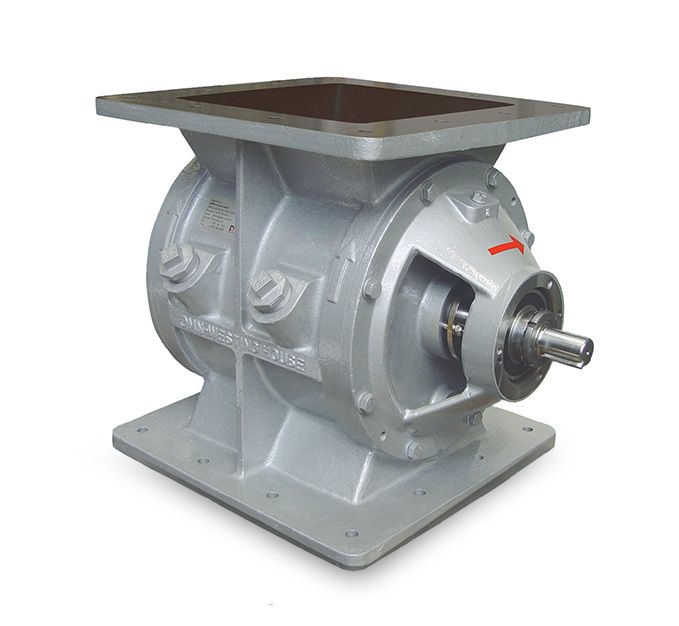 USAL
High duty rotary valve
High filling efficiency
Sheared angle inlet
Minimum air leakage
Pressure surge proof up to 10 bar g
Explosion proof models available up to 10 bar g
Customised solutions
Easy detachable versions available
Cast irons versions currently available
Request quote
Application Questionnaire
Request quote
Thank you!
Something went wrong.
One moment..
USAL
The USAL rotary valves have been designed by DMN-WESTINGHOUSE for many applications in the metering and pneumatic conveying of products in powder and granular form. Due to the modular design of this extensive and flexible range of valves many different configurations are available, using standard components. The USAL valves are also available with two optional bodies in various material sorts, one having round-round flanges (AL) and one having round-square fl anges (AML). See separate leaflets for further information. The USAL valves are available in 3 consecutive sizes: 200, 250 and 300 covering a capacity range of the rotor from 5,5 to 19 liter per revolution at 100% filling. 



Dimensions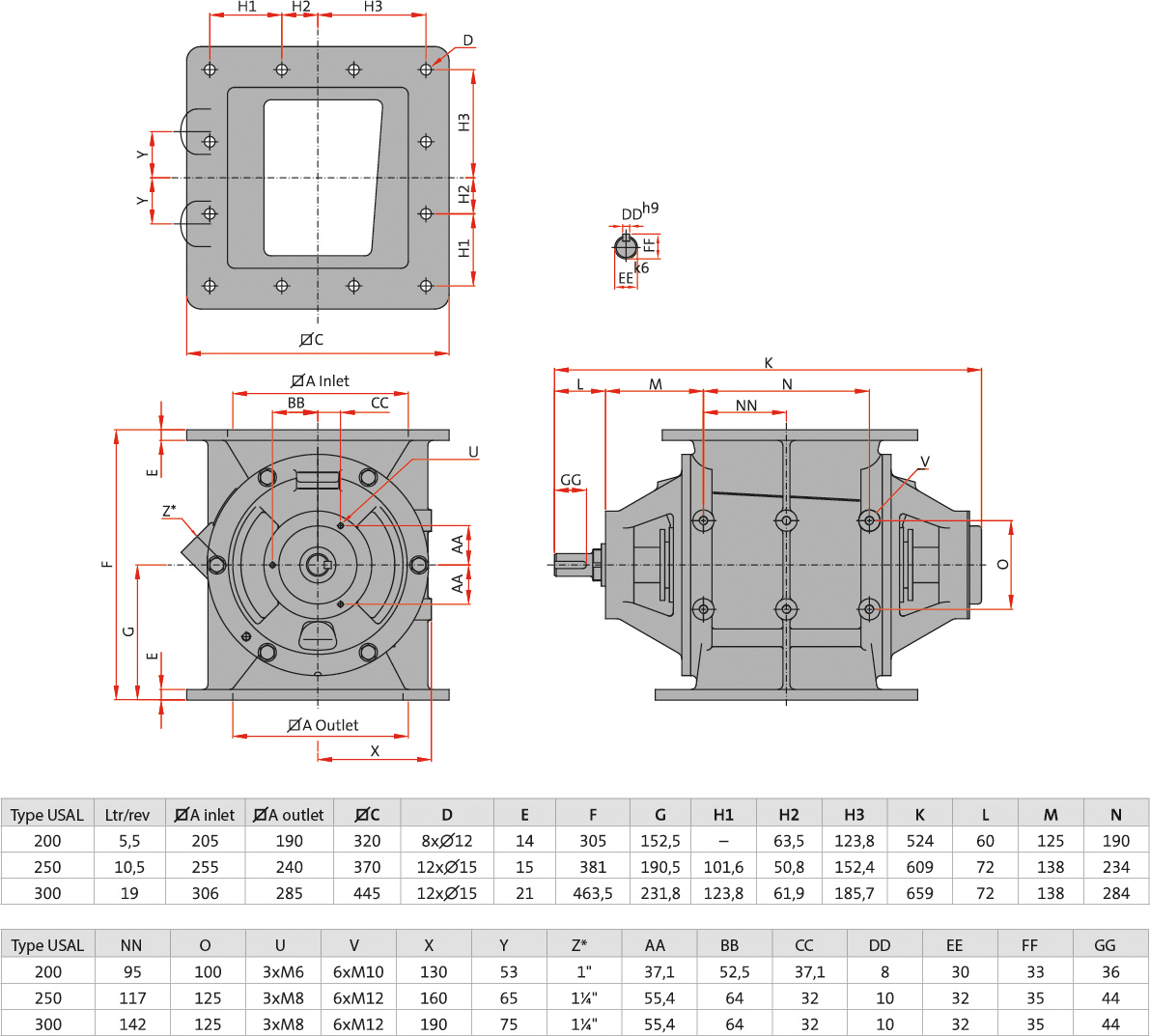 Know more
Want to know more about our valves?
Browse our download and discover more about what we do, projects we've worked on and the results our customers enjoy.
Thank you for registering your interest in DMN-WESTINGHOUSE. Your details will be stored by us and used as set out in our privacy policy.
Leave your information
Thank you!
Something went wrong.
One moment..
Download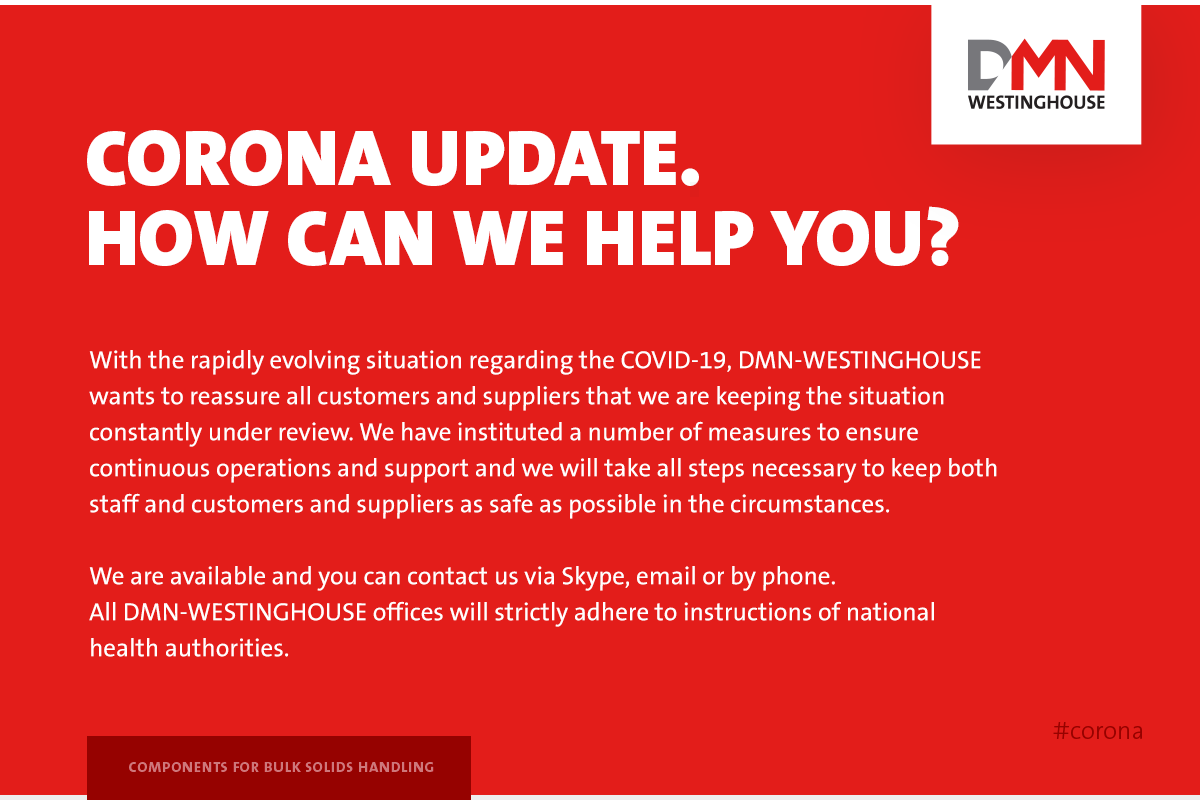 8.6
CUSTOMER SATISFACTION RATING