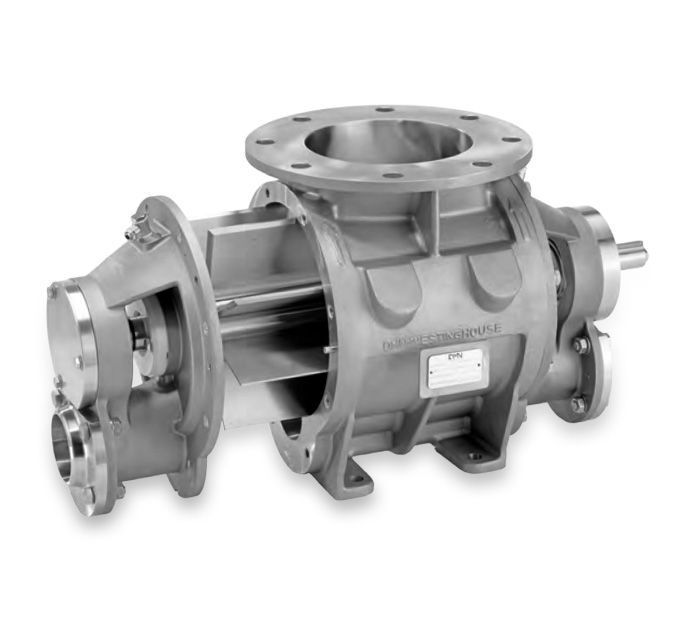 Blowing seal- BL/BXL/BXXL Dairy
High duty rotary valve
USDA Dairy Accepted
Versions conforming to EC 1935/2004 available
Easy removal of the rotor for fast and efficient cleaning
Smooth product contact surfaces in food grade material
Rotor pockets radiused and polished to Ra=0,8 μm (150 grit)
Rotor vanes chamfered on all edges
Flameproof and explosion shock-resistant versions available
Flameproof versions suitable for St2 products available
Versions conforming to ATEX 2014/34/EU available
Request quote
Application Questionnaire
Request quote
Thank you!
Something went wrong.
One moment..
Blowing seal- BL/BXL/BXXL Dairy
The BL-BXL Dairy blow through rotary valves have been designed for use in the food, pet food, chemical and pharmaceutical industries where very high standards apply. The Dairy valves have an official USDA certificate of acceptance for use in dairy plants and are optionally available conforming to the EC 1935/2004 directive. The construction of the valve is designed to avoid bacteriological contamination. All product contact surfaces are in food grade material and smoothly polished. The BL-BXL Dairy valves are optionally available in MZC execution with supporting bars for easy removal of the end cover and rotor without damaging the housing. The MZC valves are easy detachable in a few minutes. The BL Dairy valves are available in 6 sizes, covering a capacity range from approximately 2,5 to 58 litre per revolution at 100% filling. The BXL valves are available in 4 sizes representing a capacity range of the rotor from 5,5- 34 litre per revolution at 100% filling. The BXL size corresponds with the dimension of the inlet flange. The body and end covers are made from AISI 316 stainless steel (DIN 1.4408). The rotor is made from AISI 316L stainless steel (DIN 1.4404). For special applications internal and external mirror polishing of the valve is possible. For the BL-BXL valves tri clamp connections are also available. The shaft sealing is by means of gland packing or air purge. The standard models are suitable for temperatures up to 80 °C and a pressure up to 2 bar g. Flame proof and explosion shock resistant versions up to 10 bar g are also available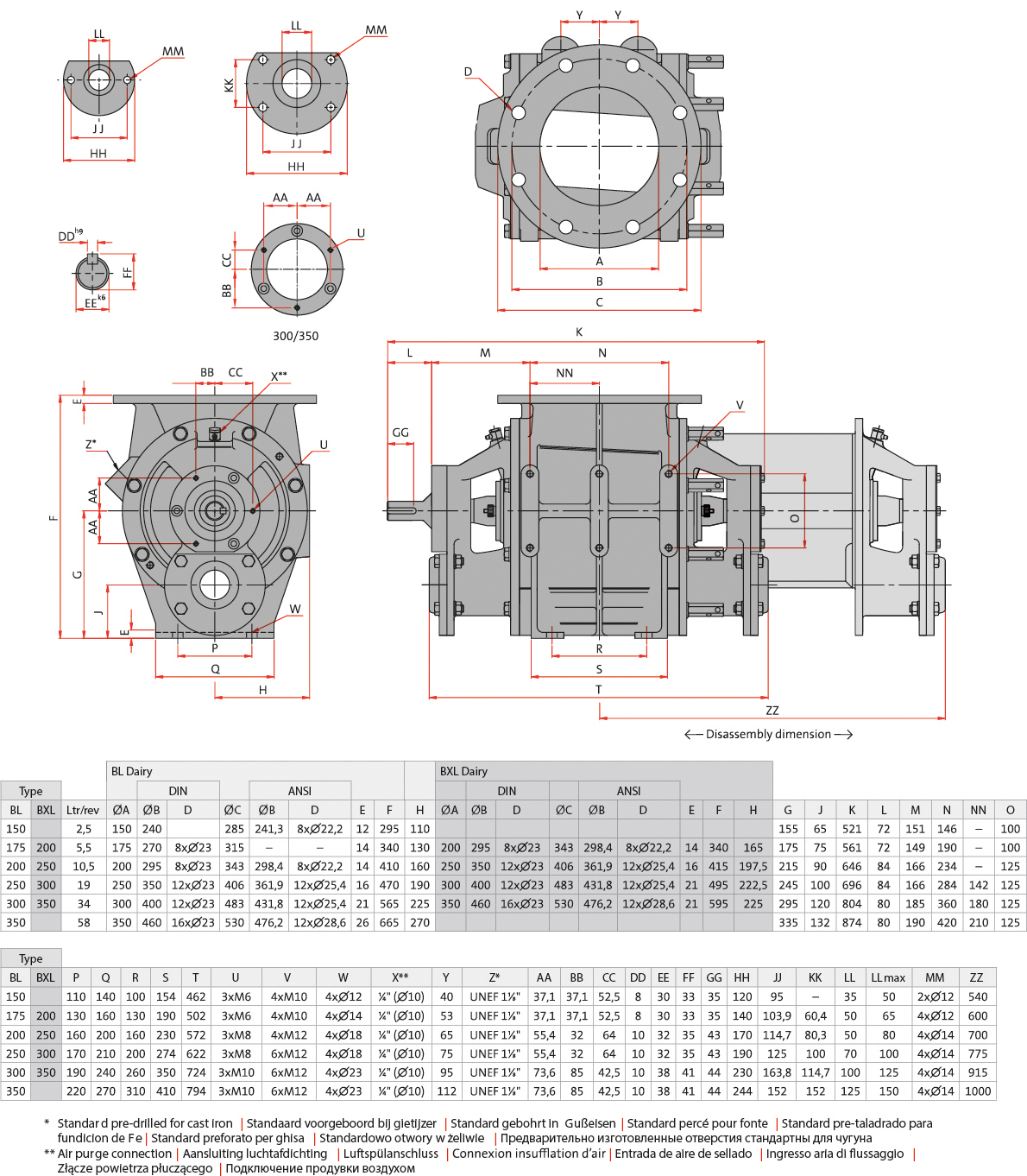 Know more
Want to know more about our valves?
Browse our download and discover more about what we do, projects we've worked on and the results our customers enjoy.
Thank you for registering your interest in DMN-WESTINGHOUSE. Your details will be stored by us and used as set out in our privacy policy.
Leave your information
Thank you!
Something went wrong.
One moment..
Download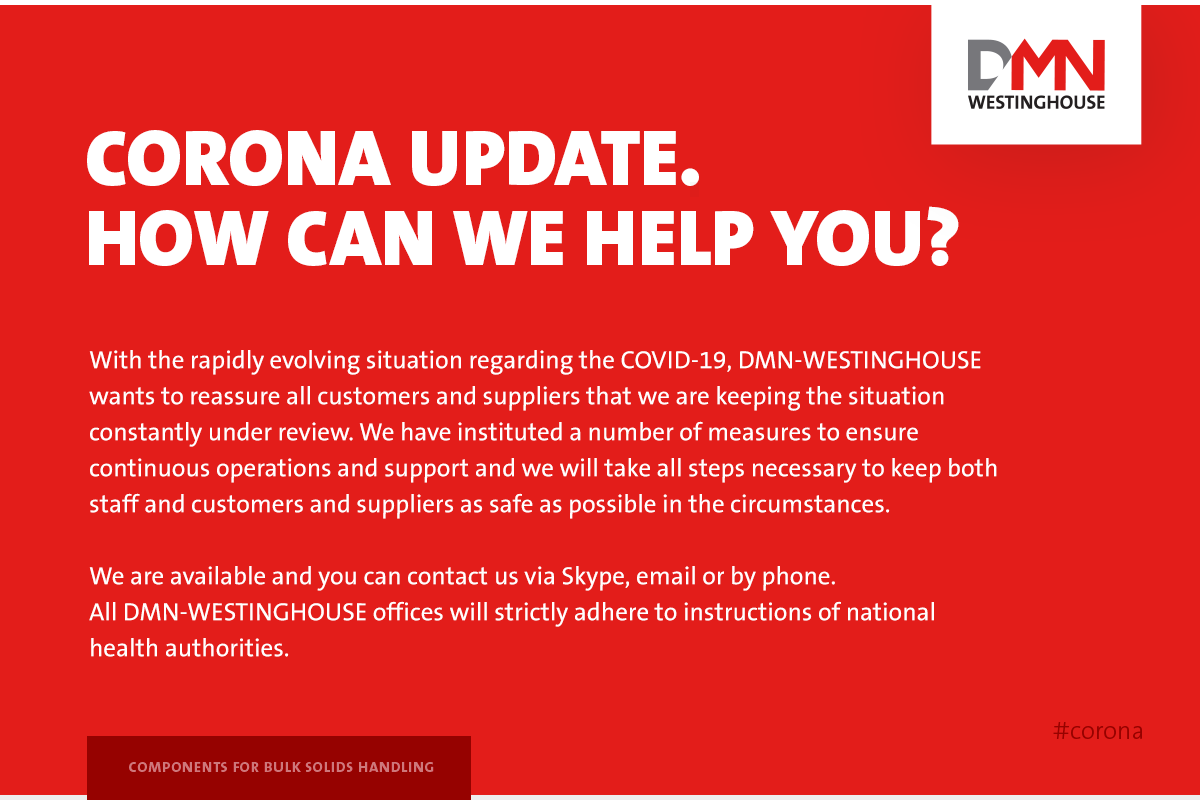 8.6
CUSTOMER SATISFACTION RATING